Corfu Gallery is located in Corfu Town, in one of the oldest streets, Nikiforou Theotoki. This street, with its endless rows of vaulted arches, stone columns and tall buildings, epitomizes the essential characteristics of the old town.
At Corfu Gallery, we aspire to create an innovative and unique collection. A mosaic of arts. Our philosophy is that art covers the whole range of human creation and we aim to explore and demonstrate this. During the winter, we will host group and solo exhibitions. It is important for us to communicate at a human level with both our artists and you, our customers. Friendly relationships build mutual respect that helps us run an effective, professional business. Our priorities include improving our services in creative and inventive ways, that mirror our artist's approaches, enhance their work and are increasingly attractive to our customers.
In Corfu Gallery, we are promoting Greek art and creativity by hosting a wide range of artists from Corfu and across Greece. In this way, we can highlight many different personal artistic "signatures". Our artists range from mature, known artists who have won awards, represented Greece worldwide and been exhibited in museums and public places, to talented newcomers. We can give each of them the right place to display their work and be seen by art lovers. The Gallery hosts Corfiot and Greek artists working across all types of media with different artistic visions. At our premises, you will always find a choice of paintings, sculptures and art objects, which are constantly being renewed.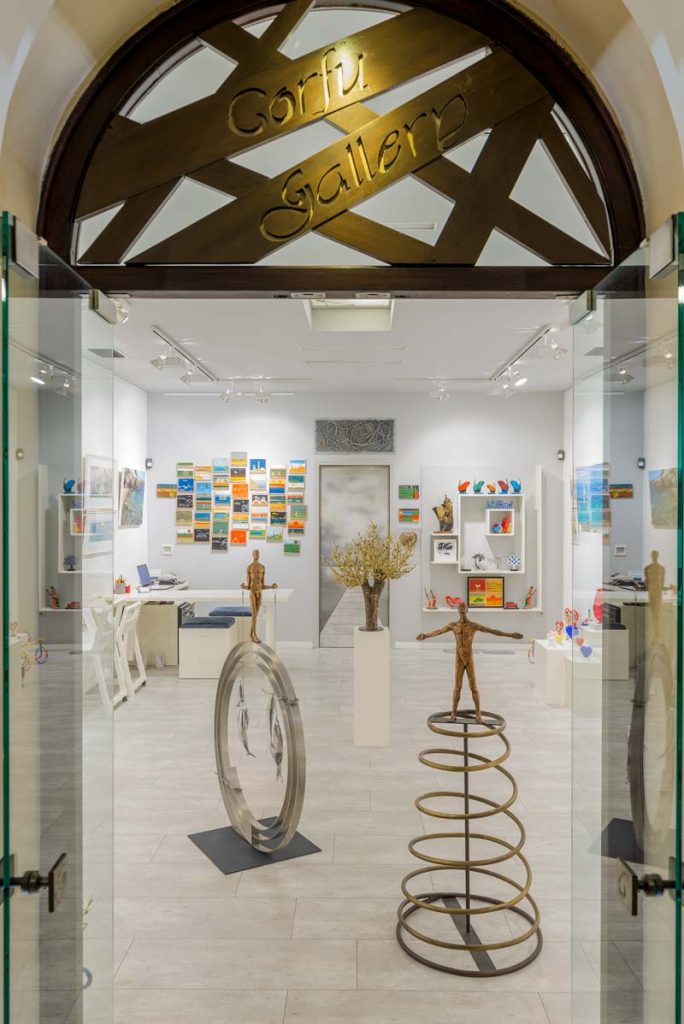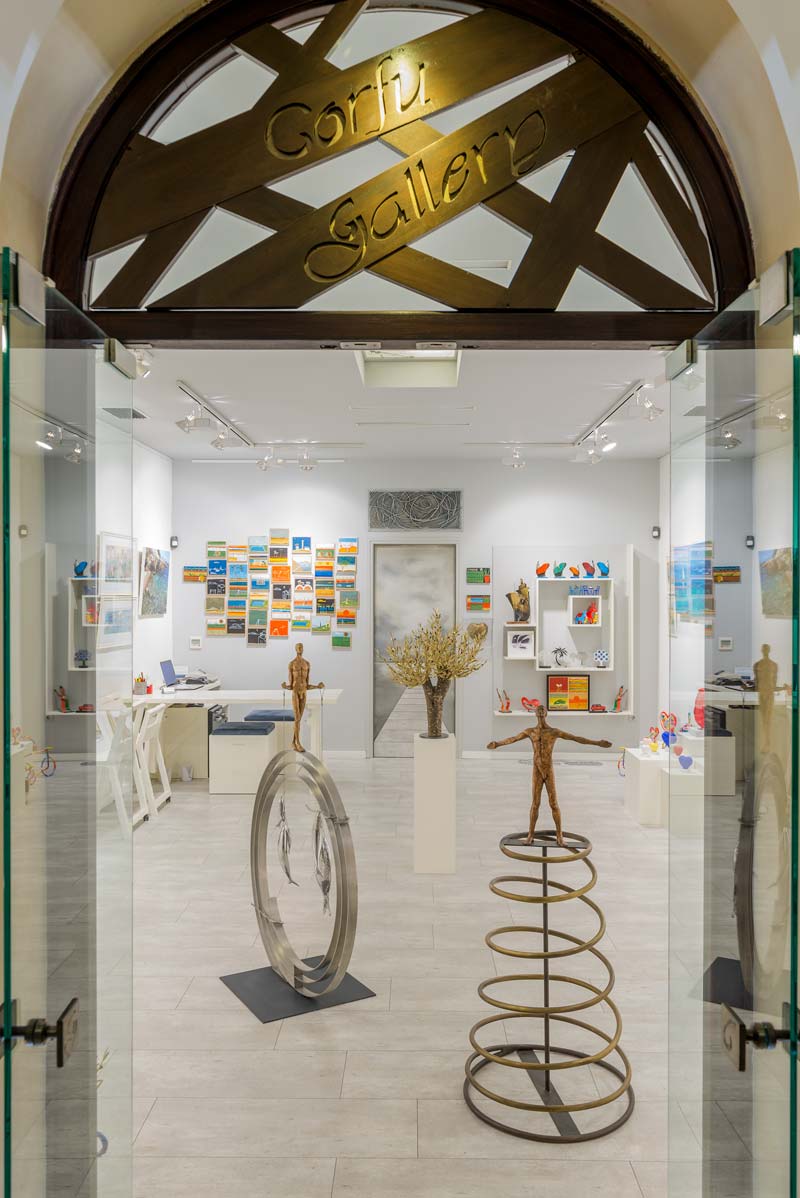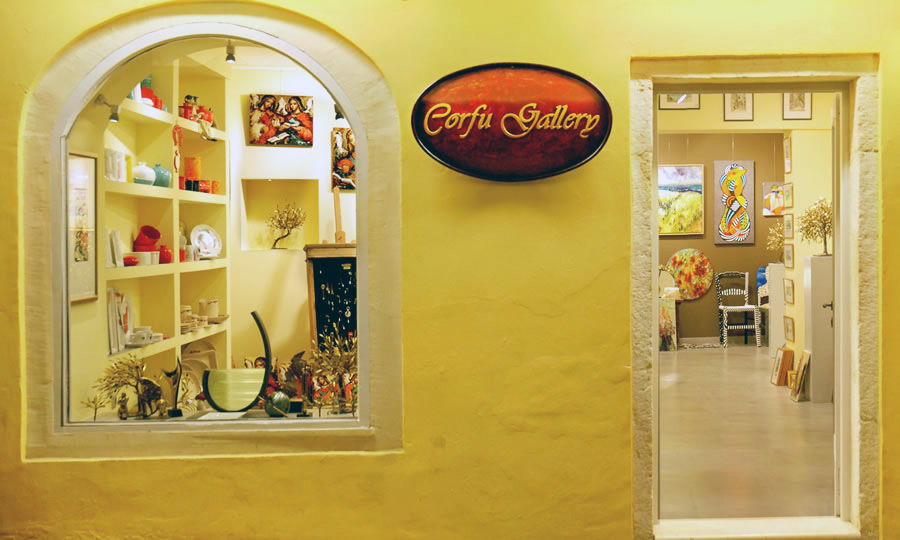 My family has been in the art business for many years, before the Corfu Gallery was founded in 2011 in Corfu Town in one of the most historical locations, "Liston" place.
My love for art in general and especially in Greek art, lead me to open this boutique Gallery in my hometown, in Corfu. As being art enthusiast, I have come to view it as my mission to give room to Greek artists, which I trust that have the ability to speak to the heart of art connoisseurs around the world.
An important criterion is for me to be able to communicate in a human level not only with the artists but also with my customers, so as to establish and maintain not only a mutual respectful business but also a friendly relationship. In addition, new forms of co-operation, more creative and inventive, closer to the artists' approach as well as attractive to my customers, are in my priorities.
Corfu Gallery aspires to create and innovative and unique mosaic of arts.
The Gallery has been in the local market for several years and is able to understand, evaluate and support all levels of art lovers, from passing by tourists, to local and visiting art connoisseurs.
The Gallery is able to provide a wide selection of artworks in different prices and for different requirements.
Art at times of crisis is our biggest challenge.
Yet, art provides a stable reference point, where everything else seems to collapse.
The economic situation is always difficult, but history has proven that people who know and appreciate art, will always invest in it.
There are of course those who continue to support the art and this is very important.
Our era is an era of challenges and as such must be treated.
Art comforts, support and helps.
Art caresses and educates you how to endure in life.
My aim is to create an innovative and unique venue for Fine Art in Corfu.
Art has the power to make people feel better.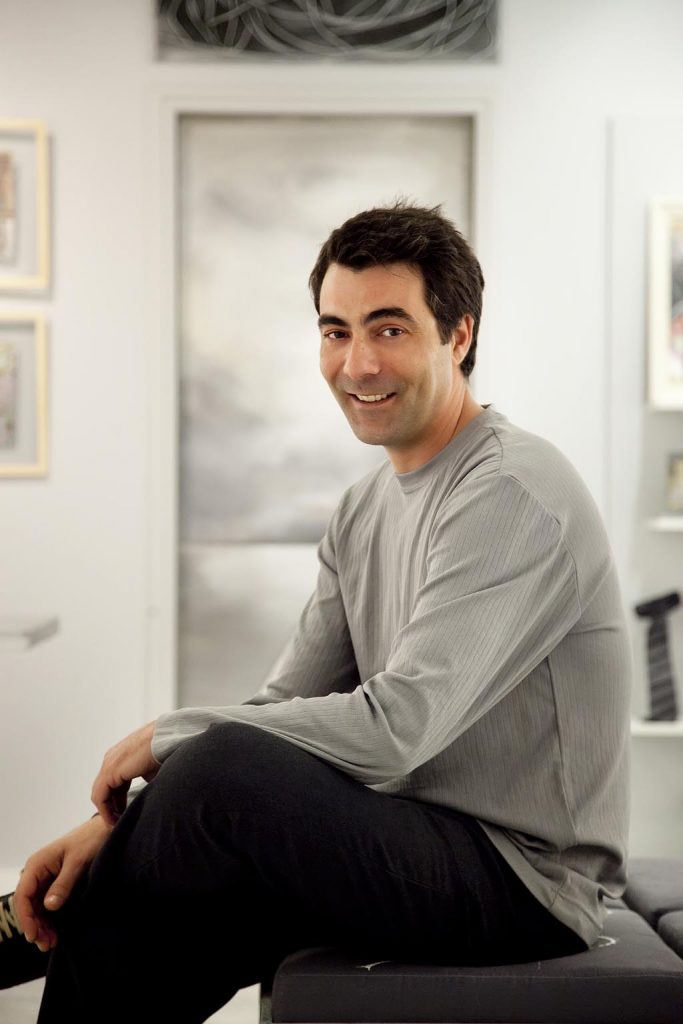 Leonidas Giohalas
Owner of Corfu Gallery